Submit a topic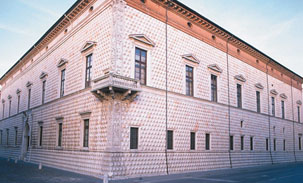 As a virtual and physical city museum, the MuseoFerrara collection is the very city itself - the city as it stands today, considered both in terms of its historical patrimony, which is to be protected, and as a living reality that is constantly changing and developing. As such, the museum's collection is made up of all the buildings, places, people and even events that, over the course of history, have shaped the city. Each of these places, people, themes and events has been assigned a placard.
Let us know what you want to see in the city museum's collection.
We'll then take your suggestion into consideration. If you need help filling in the module, please don't hesitate to contact us.
Fill in the following fields: